Caching
There is an inbuilt catching system in Joomla. How does it work? When users request a web page, Joomla will perform some actions to respond. When you request a web page, Joomla will retrieve images, text, videos and other things from the database. This process will require the operation of plugins, templates, and other files and of course, it will affect the loading time of your site. When the cache is enabled, content and all files are stored in the Joomla cache. I will show you step by step guide on how to enable Joomla cache:
Go to System and select Global Configuration.
Click on System.
On the cache settings, click on the drop down menu next to the Cache label.
Select On-conservative caching.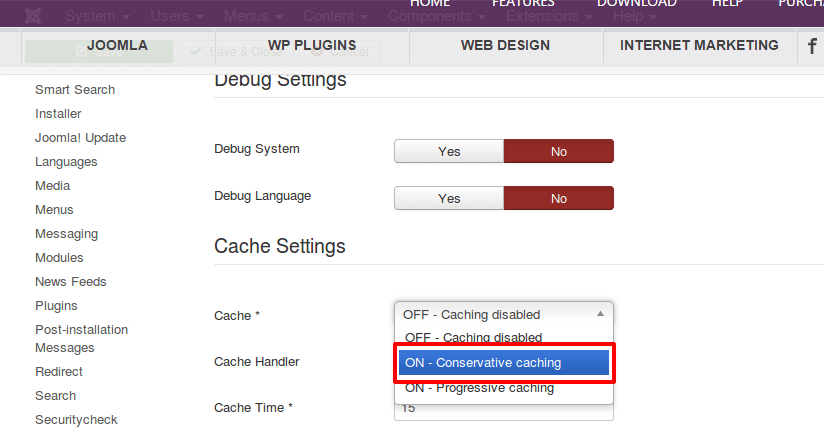 Click save button to save the changes.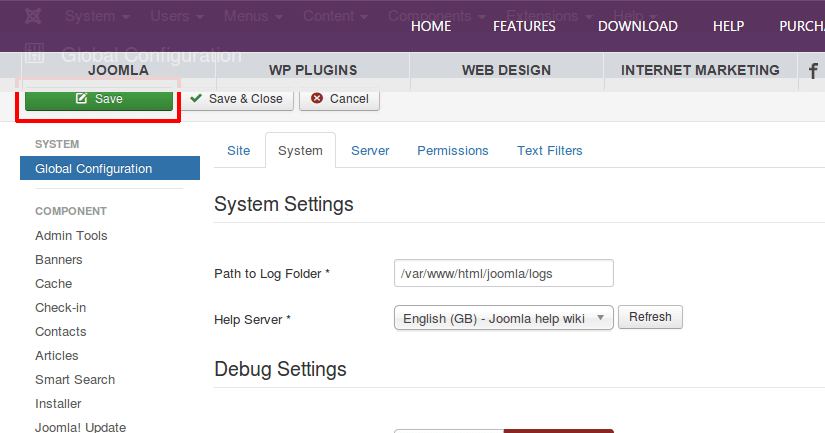 Go to the Extension menu, select Plugin. There will be a list of all installed plugins returned.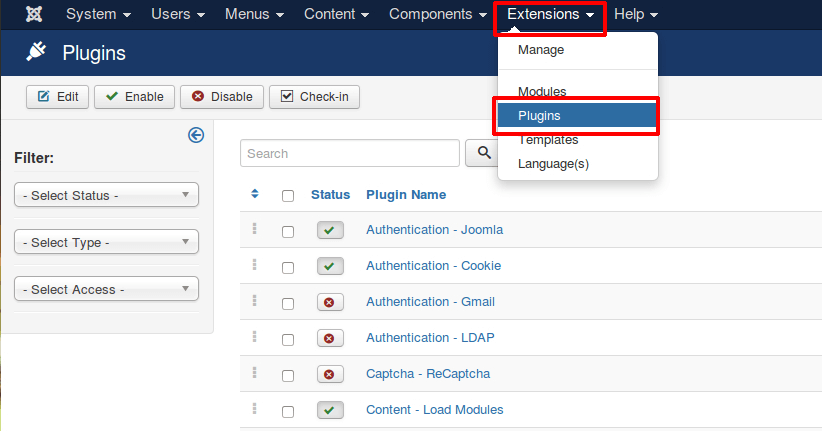 Search for cache in the search field in the top right corner of the screen.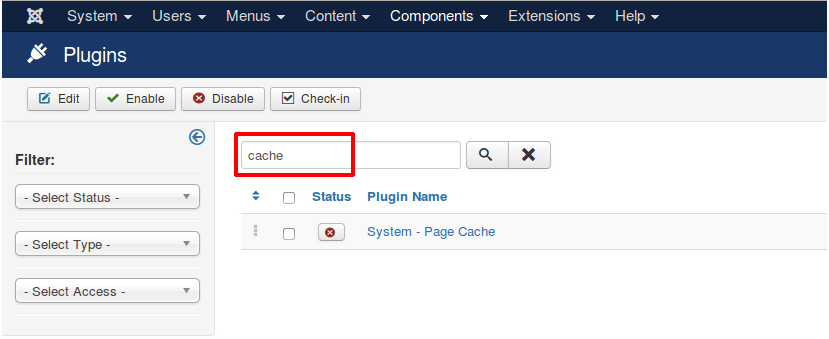 You will return the System-Cache plugin. The red cross shows that the plugin is disabled.
Select the System-Cache plugin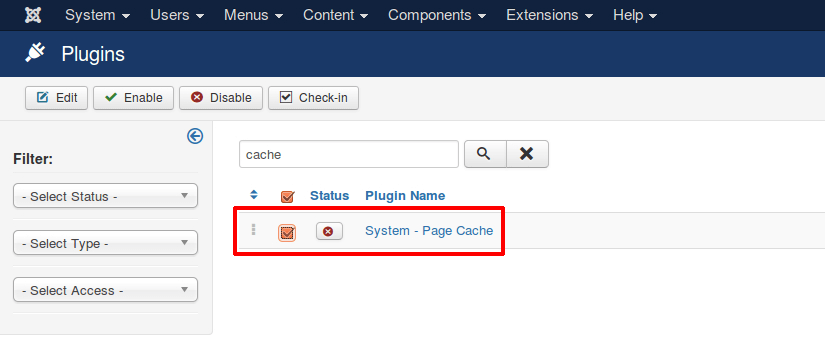 Click the Enable button. There will be a message saying that the plugin is successfully enabled.

htaccess Optimization Rules
Here are some optimization rules in .htaccess file to reduce loading time on your site. Some typical examples are:
ETag: It will determine if page components in browser cache match with server, so avoid downloading the components you had already downloaded before because those components will be loaded from the cache of the browser.
Expires Headers: It is also the same as ETag, but it will allow user to set different expiry times for different types of files.
If you want to use this rule, find .htaccess file on website root.
To be continued…